Liked this post? Why not share it?

If you click on my affiliates/advertisers links, I am going to receive a tiny commission. AND… Most of the time, you will receive an offer. Win/Win! The products that I advertise are the ones I believe in.

---
Recently updated on July 3rd, 2021 at 03:49 pm
---
Are you looking for some Unique Montessori Gifts for babies? Keep on reading to find the best Montessori toys for 0 to 12 months old. Since little ones are very different and every child has its own developmental phase, these toy ideas aren't necessarily set in stone for that age group. Therefore, some of these toys are a fantastic fit for young toddlers (12-18 months old).
Have you never heard of Montessori toys before? Why are they better for children? You'll find out in a later article. But to don't leave you hanging, Montessori Education encourages babies and children to explore and experience more about the world its surroundings. We all know that children learn how things work through play. Kids are mini-scientists who try everything out to see what happens next. I highly recommend introducing toys that will boost your child's development and help him gain skills that will follow him around his whole life. 
Please note that this post is part of my Christmas Gift Guide Series, the ultimate unique Montessori gift ideas for babies and toddlers. So if you are a substantial Montessori fan, just like I am, you'll love this series!
---
Object Permanence Box with Drawer
This toy will develop fine motor skills and hand-eye coordination in babies. It also practices precise hand movement while sending information to your baby's brain.
---
OBall
This OBall may look simple, but it's an excellent resource to create Montessori activities for your baby at home. One of the popular ways to use this ball is to fill it up with fabrics or maybe a scarf and let your baby take it out.
---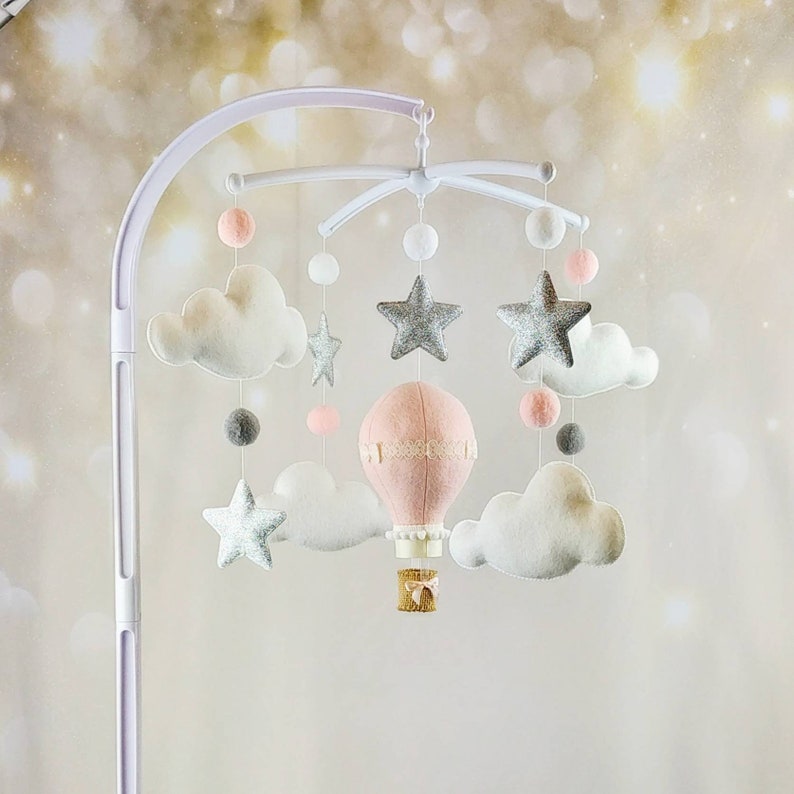 Cot mobile
I found this cute little cot mobile in an Esty shop. There are so many other options, but this one has caught my eye.
---
Rattles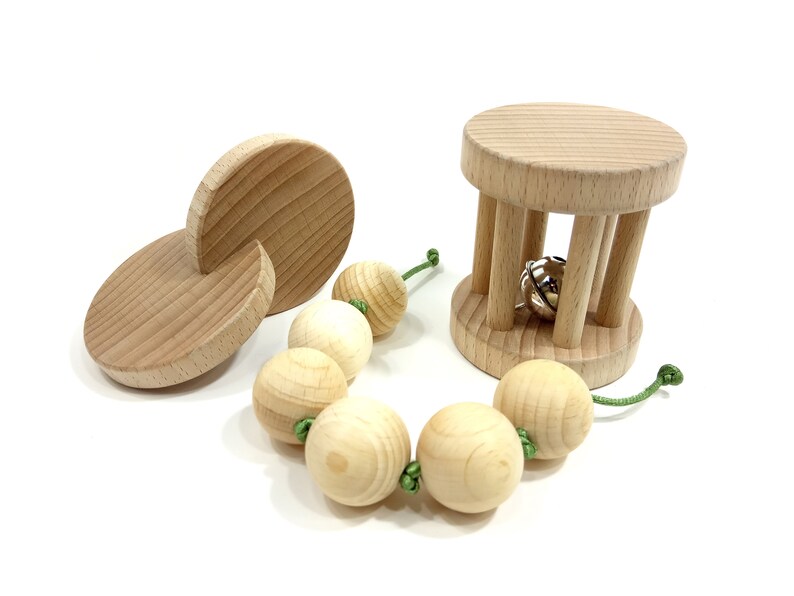 Rattles, in general, are a good way of entertaining any baby. It makes a lovely comforting sound, and they are an excellent tool that will help babies develop their motor skills. So don't underestimate a good rattle! 🙂 
These come in various shapes and forms such as:
---
Baby gym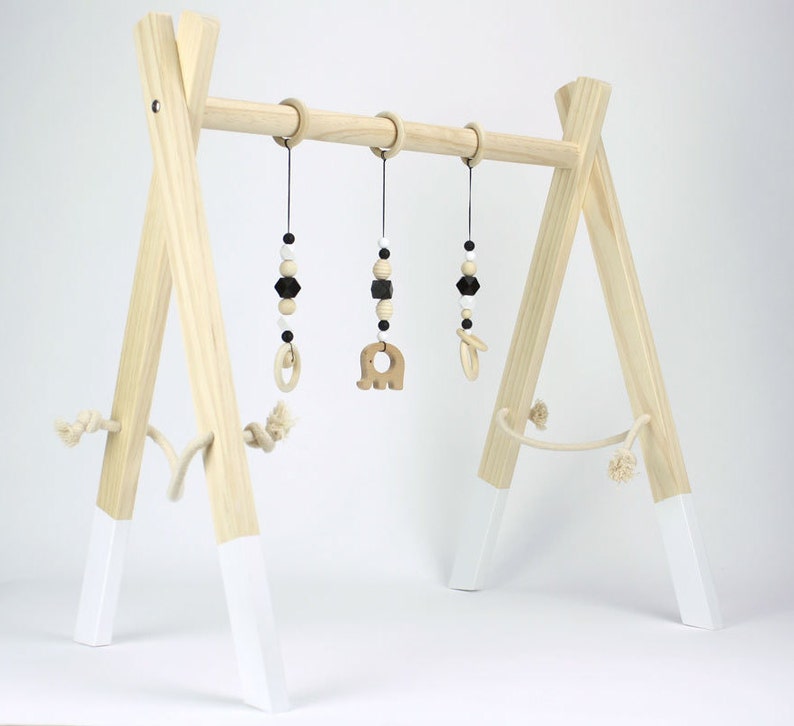 Baby gyms or playmats are so beneficial for babies. They are good for tummy time and keeping them entertained with the toys or mirrors attached to it. What I also love about these is that you can add extra hanging toys or swap them around and your little one will be even more interested. 
---
You might also like
---
Hanging toys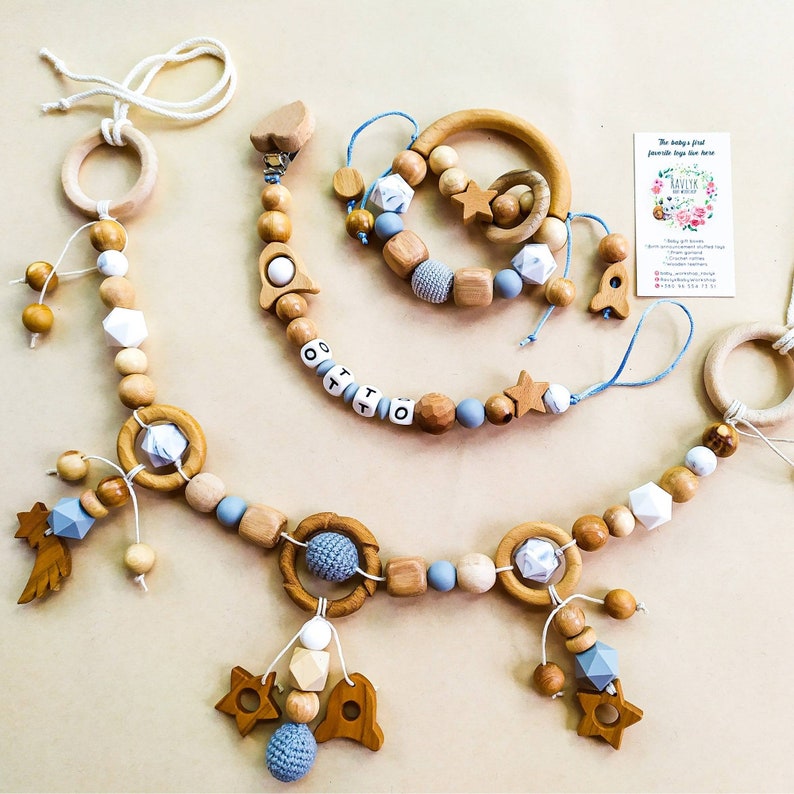 Hanging toys or clip-on toys are so versatile. You can add them everywhere you'd like – baby gym, buggy, car seat, bouncy seat, etc.
---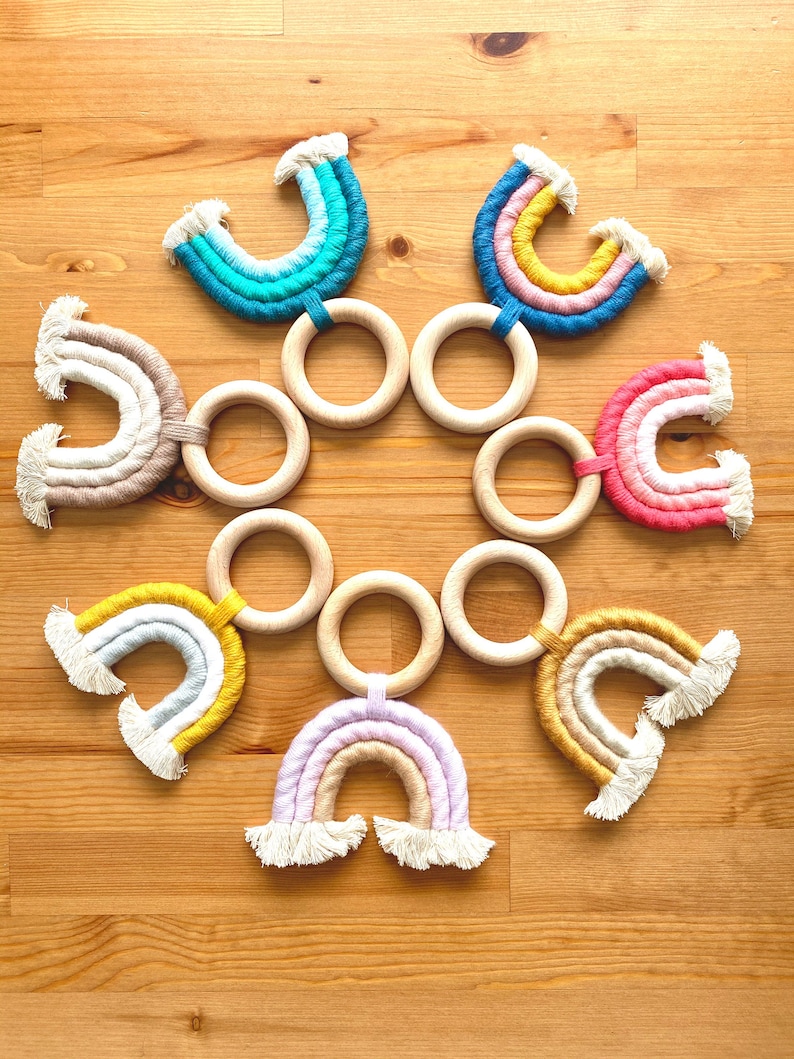 Teething toys
You can never go wrong with teething toys. When in doubt and don't know what a baby will enjoy, I can assure you that they will be more than happy with a chewing toy. There are tons of variations of these teething toys, but before you decide to buy one, please make sure it contains natural materials. I highly recommend wooden or silicone ones. 
---
Beaded Raindrops, also known as the rainmaker toy, is fantastic for any child, especially babies and young toddlers. Besides sounds and bright colors, this toy is suitable for fine motor skill development. I think it is fascinating to watch and hear. 
---
Black & White Flashcards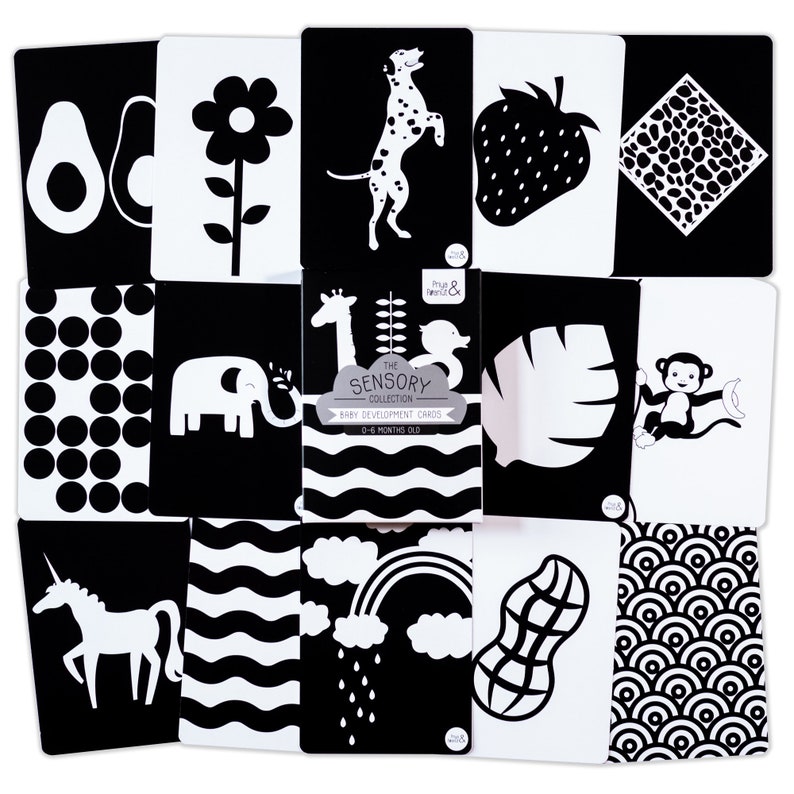 Boost your newborn's eye and brain development with these Black & White flashcards.
---
Sensory Balls
Sensory balls are perfect for developing a baby's fine motor skills. They also introduce textures, shapes, and sizes, not to mention that they are perfect for chewing.
---
Montessori Gift Box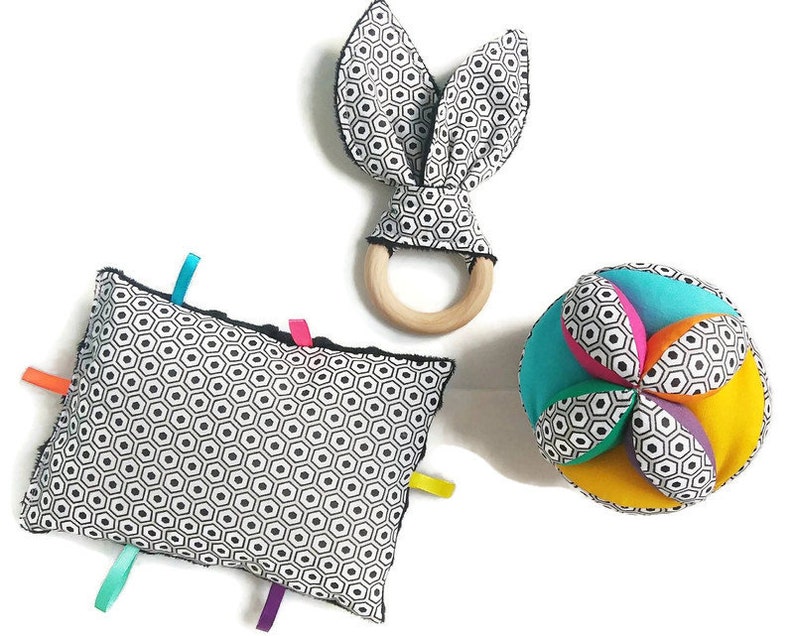 If you are looking for a unique Montessori gift, take a look at this bundle. It comes with a gripping ball, a teether, and a sensory bag. You can't go wrong with this cute little set. Take a look at Etsy.
---
Hand Kite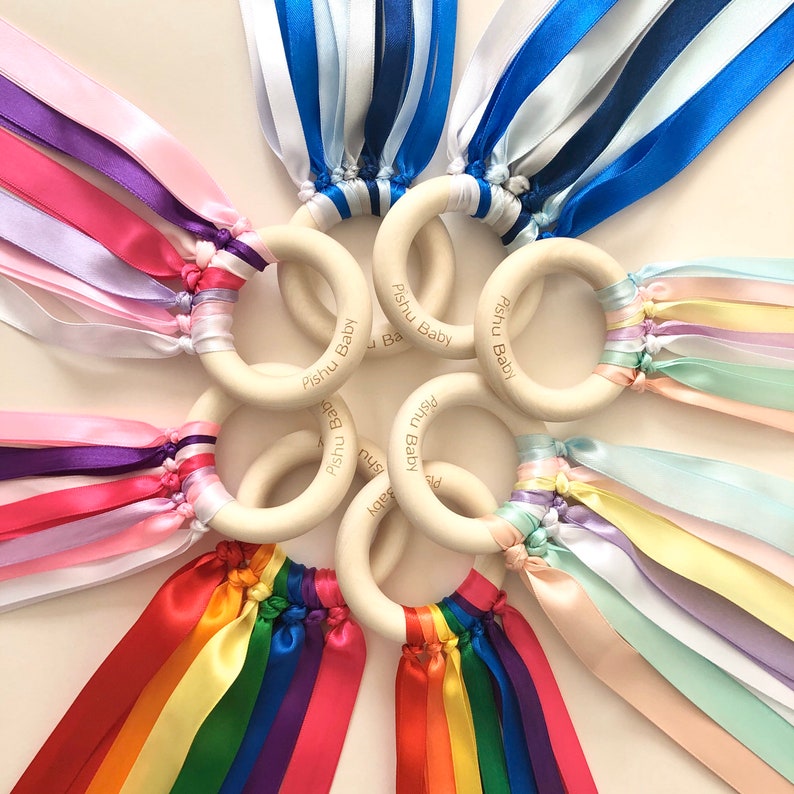 I am sure that a hand kite would be more fun for older kids, but I decided to include it here because it's a perfect sensory toy for babies. I even saw it at a baby group that I am going to. You can go for a personalized Rainbow Hand Kite if you wish.
---
Conclusions
These are my unique Montessori Gifts for babies, and I hope you found it helpful.
Before you go, I am curious, what's your favorite Montessori toy? Please share it in the comments for even more inspiration!
Liked this post? Why not share it?